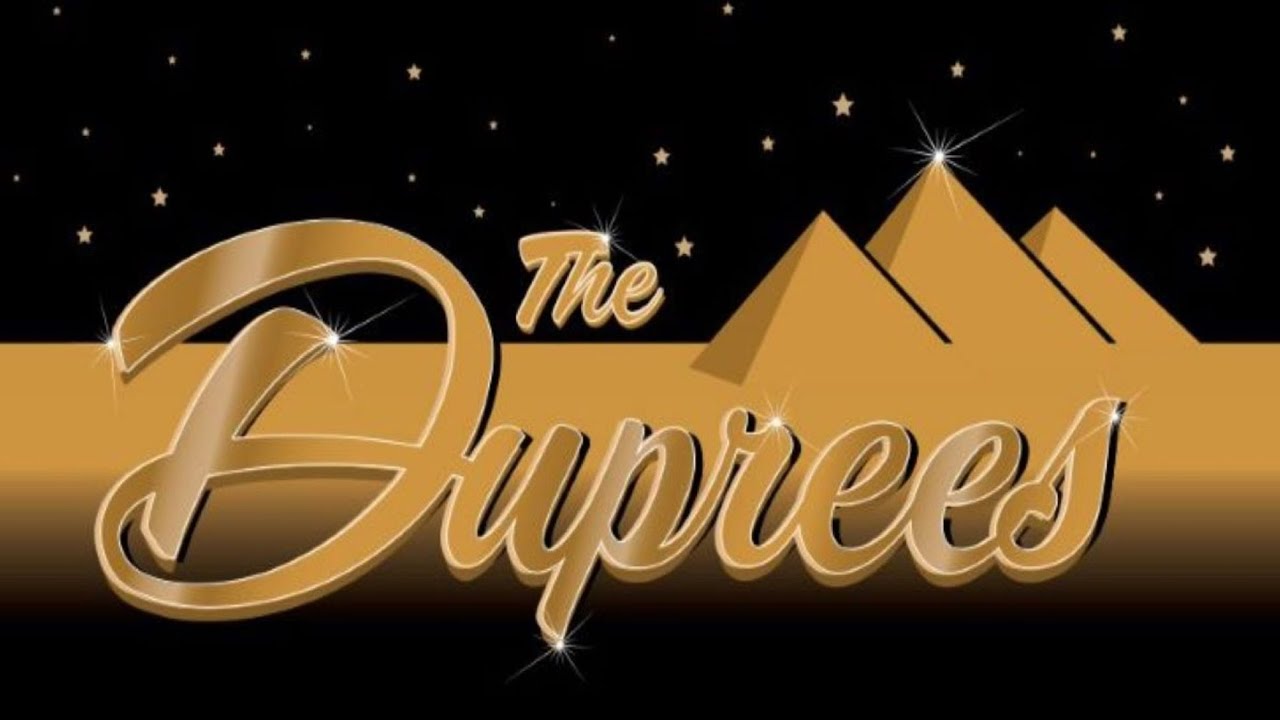 I
The tradition and sound that originally made the Duprees such a well-loved and successful group has echoed through time for more than 50 years. Tommy Petillo, Phil Granito, and Jimmy Spinelli active today clearly show their dedication and passion for the type of music that started on a New Jersey street corner and grew to something both classic and ultimately timeless.
Jimmy joined The Duprees lineup in 1989 and is the consummate professional who brings an energetic presence to the stage that is unsurpassed with showmanship, dance and vocal style. Former member of "Vito & The Salutaions" Jimmy has been entertaining from his birth.
Since 1978 when the original group selected him as there lead singer, Tommy's dynamic vocals have embodied the true essence of what has always been the heart, soul, and voice of The Duprees. He has with great pride continued the legacy of the Duprees songbook for more than 45 years of stage performances.
Phil has one of the most unique voices in the business. His explosive style in all his performances is a tribute to his talent. Phil has the longest consecutive run of all the Duprees with 35 years of consecutive stage performances joining the Duprees in 1987. Phil is a former member of "The Teenagers".
The Duprees have entertained audiences who love their unique and romantic sound for more than six decades. From their doo-wop and rock and roll groups start in Jersey City New Jersey, they grew quickly to become a sensation all across the country and around the world. Although members have changed throughout the years, the singing group stayed in touch with their east coast roots and dedication to bringing favorite classics in an updated style. The singing group still thrills audiences with their smooth harmonies and romantic sound as they revitalize their top hits for new generations. Their dedication to preserving the sound, sharing it with more people, and spreading appreciation for music everywhere continues with Tommy Petillo, Phil Granito, and Jimmy Spinelli who are todays Duprees for more than 40 years now of stage performances.
"Coming Soon To A Theatre Near You"
to all our fans a special thank you for your love of music making

2022

a very successful performance schedule.

we look forward to meeting and greeting you all again in the new year! "we need more love songs" in this world!

2023 PERFORMANCE SCHEDULE dates;




2023--- february 10th (friday) --- valentine's celebration, michael's riverside tickets call 973-477-9534




2023 --- february 28TH --- PRIVATE EVENT (THE DUPREES LIFETIME MUSICAL ACHIEVMENT AWARD ceremony)




2023---

MARCH 12TH (SUNDAY) --- brook arts center, bound brook, new jersey.




2023 --- april 15th (saturday) --- tba




2023 --- May 6th (Saturday)) ---- tilles center, Brookville, new york




2023 --- MAY 11TH (THURSDAY) ---

Stafford Centre, 100 Mckinley Ave, Manahawkin, NJ




2023 ---

MAY 19TH (FRIDAY) ---

lorenzo's cabaret, 1100 south ave, staten island, ny. reservations-718-477-2400 ext-5

2023 --- May 23rd (Tuesday) ---private event




2023 --- MAY 27TH (SATURDAY ---TBA




2023---

- june 3rd (saturday) 8pm & june 4th (sunday) 2pm --- broadway theatre of pitman nj, 43 s broadway, pitman , nj.



2023 --- june 24th (saturday) ---carteret performing arts center ---tba
2023 --- JULY 16TH (SUNDAY) --- TBA




2023 --- july 31st --- (monday) ---tba

2023 ---

August 6th to 12th ---- join the duprees, "

7-night cruise to Bermuda"

call Susan (888-444-0515)

2023 --- September 29,30 - oct. 1st (fri. sat. sun). tba




2023 --- OCTOBER 14TH (SATURDAY) ---- TBA




2023 --- october 21st (saturday) ---tba




2023 ---

n

ovember 11th (saturday) --- Smyrna Opera House, located at 7 W. South St. Smyrna, DElaware




2023 --- december 8th (Friday) --- tba holiday christmas show




2023 --- december ---"new years eve" (sunday) ---- only 200 tickets to be sold for an intimate evening in one of new jersey's finest catering halls! the 2023 new year is gonna be super happy, wild and absolutley awesome for all our duprees fans. reserve your seat now! call marina -973-477-9534.




2024 PERFORMANCE SCHEDULE dates;




2024 --- february 14th (wednesday) ---tba



These are the songs that will never die, the romantic moods and deep meanings that resonate through the hearts and minds of anyone who has ever fallen in love. When the lyrics and melodies of these old songs are brought to life by the smooth vocals of Tommy Petillo, Phil Granito, and Jimmy Spinelli no one can resist the emotion that sparks memories and the desire to sing along.....

THE DUPREES perform all the chart-topping songs you know and love, mixed with contemporary hits of today. After an evening with THE DUPREES, you'll discover why their harmonies and hits are as timeless as ever.

TO ORDER A DUPREES CD- CALL 973-477-9534
2023 CRUISE

THE DUPREES AND

GERARD ESPOSITO

AUGUST 6,7,8,9,10,11,12 7 NIGHTS TO BERMUDA INFO CALL SUSAN (888-444-0515)